The Blue Mountain ski patrol is part of the National Ski Patrol System, one of the largest winter rescue units in the world. As patrollers, we have the responsibility for maintaining safety on and off the slopes, as well as educating the public on safety issues. Our patrollers have spent a great deal of time training in rescue, first aid and skiing and snowboarding skills in order to be able to provide the necessary assistance to any customer or employee who needs help.
Our uniforms are designed to let the public know who we are. We wear red parkas or vests with white crosses on the back and chest. We also carry first aid gear and radios. We can be seen skiing or boarding our slopes at all times of the day or night. We can also be found in our various patrol buildings around the area. For our locations, see our On The Mountain page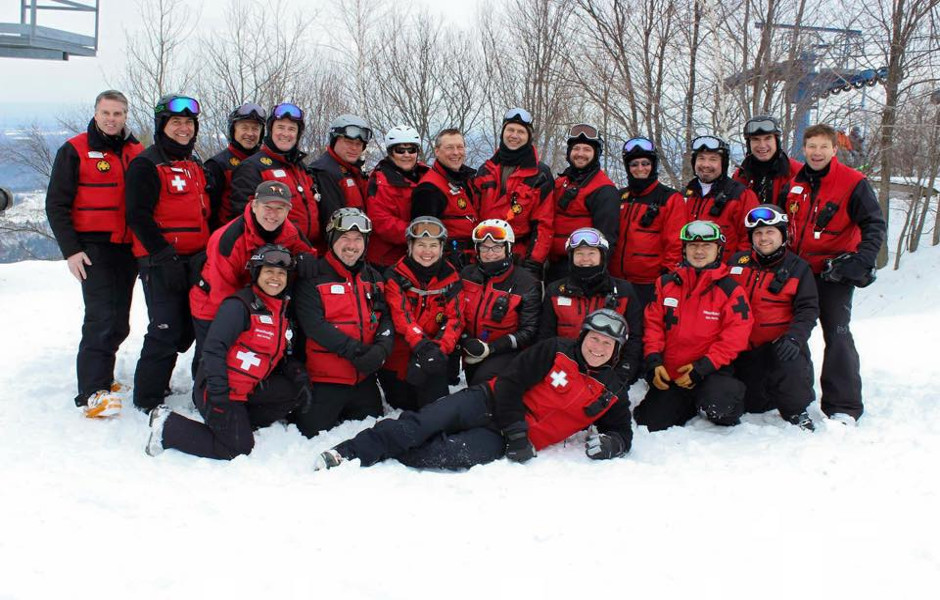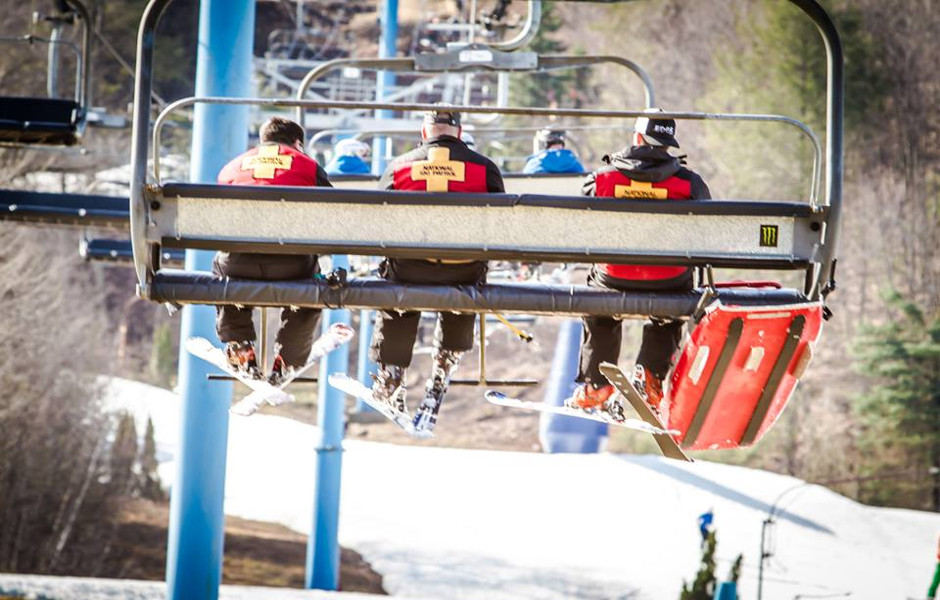 Since we are responsible for safety, the radios we carry allow us to be in constant contact with the rest of the mountain employees, the mountain management and other patrollers. The snowmobiles we use allow us to move equipment from one location to another very efficiently.
Part of our job is to do whatever we can to ensure that all skiers, boarders, and tubers that come to our mountain to play, leave our mountain with nothing more than fond memories of a great day. In addition to caring for anyone who might be injured, we also carry the responsibility for ensuring the Responsibility Code and the Blue Mountain Ski Area policy are being followed.
Are you interested in joining the Blue Mountain Ski Patrol? Click here to find out more about ski patrol duties and the application process.